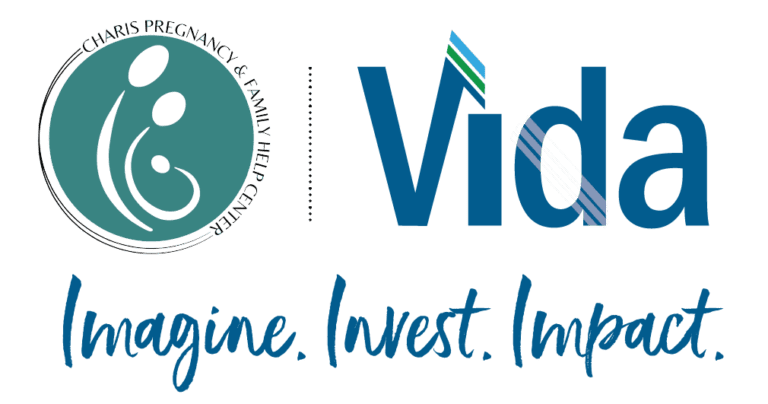 Effective January 1, 2024, Vida Medical Clinic will open its second clinic location in the region and begin providing free medical services in Fond du Lac through a newly formed mission alliance with Charis Pregnancy and Family Help Center. 
Vida, which currently operates its main medical clinic, support services center, and maternity house in Appleton, will provide medical services at Vida Medical Clinic – Fond du Lac location at the established Charis building at 207 N. Main St., Fond du Lac.
Through this official mission alliance, Vida will expand to employ medical staff, manage clinic operations, and deliver medical services at this new second location, and Charis will provide the annual funding needed for the delivery of medical services at the Vida Medical Clinic – Fond du Lac location. Online donations to Charis may be made here to fund clinic operations at the Fond du Lac location provided by Vida. 
Vida provides the following free, confidential medical services:
Pregnancy testing
Limited obstetric ultrasounds 
Referrals for prenatal care
Pregnancy options information
Well-woman care, including Pap tests, pelvic exams, and breast exams
STD testing and treatment (for both men and women)
Abortion pill reversal
Adverse prenatal diagnosis support
Childbirth / Labor and Delivery education
Lactation consultation / breastfeeding education
Reproductive loss support
Sports physicals
Youth/community health education and outreach
All services and treatments at Vida are provided free of charge, and there are no income or financial qualifications needed to receive the free services. Every year, Vida serves thousands of women, men, and families from across the Fox Valley and beyond through providing free medical services, as well as free mentoring, material support, and maternity housing.
Vida Medical Clinic employs a team of licensed medical providers and professionals, including a nurse practitioner and registered nurses. 
Vida Medical Clinic is a member of the Wisconsin Association of Free and Charitable Clinics and the National Association of Free and Charitable Clinic (NAFC). The organization has consistently earned a Gold Quality Rating from NAFC, including in 2023.
Through this mission alliance, Charis will continue to operate and fund its non-medical support services programming, including parenting support and classes and material assistance.
Vida Medical Clinic – Fond du Lac location patients will also have access to other Vida services including parent mentoring, childbirth classes, breastfeeding classes, post-abortive support, maternal and baby material needs, maternity housing, youth and community health education outreach, maternity housing, and more.